How to learn to listen to the man? Simple practice!
Select spelling error with your mouse and press

Women have problems changing their strategies. I know it from my own experience that even if you know what it should be like, you do many things just the way you are used to doing them. And even if you know that you should obey him and give him the leadership, it is incredibly hard to start doing it. It is unreal. Completely unreal. Especially if you have no experience in what it's like. I remembered a story from my life, and had an idea that was immediately confirmed by another couple of examples. And there seems to be a simple solution!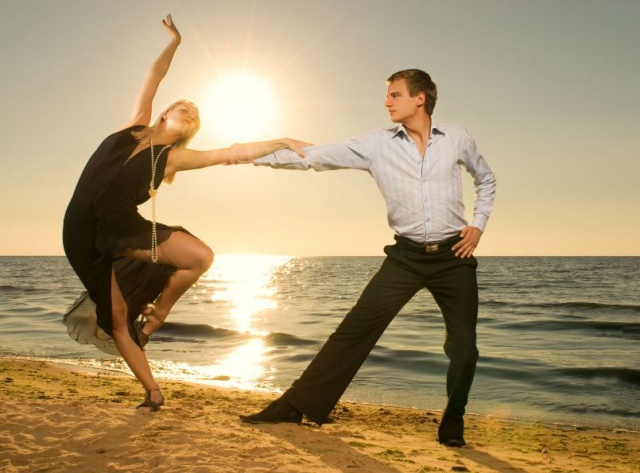 Here comes a very simple training of obedience and giving the leadership to the man. You can do it at home whenever you are free. You can practice every day. Simple and strange as it may seem, it really works. Dancing can help you! Are you surprised?
Of course, it's not about simple dancing. It's partner dancing that I'm talking about. And even better is classical dance. Waltz, tango or something of a kind. I know that not every man would agree. But sometimes for this  rocess you need no man at all!
Here are two stories, ours among them. We had been preparing our wedding for a year. And one of the bees in my bonnet was the dance. I wanted us to perform a real dance, not just hotch back and forth. Moreover, my temper at that period preferred the tango above all. And that was the dance I convinced my husband to perform.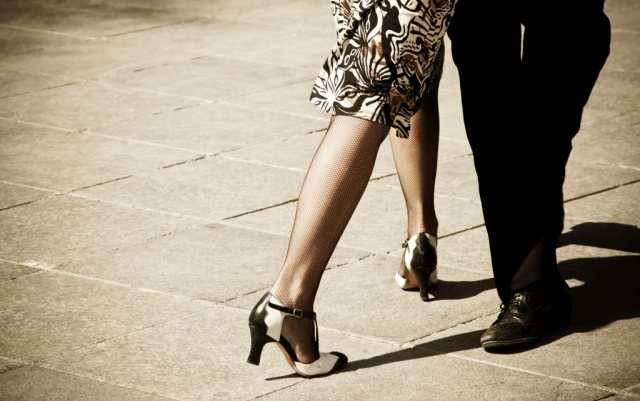 The convincing process was not quick, I had to promise him some bonuses in exchange for the dance lessons. We took individual classes with an experienced ball dance teacher.
As both of us were beginners, the trainer began with the basics. And there was already a lot to think about. He showed us the main duties of the partners: The man creates a rigid frame, i.e. borders. They are rigid for the woman, but for him they are flexible. It is very easily expressed by the arms. And another duty of the man is to be the leader in the dance.
The woman — being within this rigid frame – does whatever she likes inside it. The main rule for her is to be inside it and follow the man's movement.
It sounds very easy but is very hard to do. At first everything inside me opposed to these borders (to whom on earth could have occurred to limit me!). Then I thought I knew better in what direction we should dance. Then I tried to depend on him completely. Nothing worked. We couldn't do the dance. The tension increased.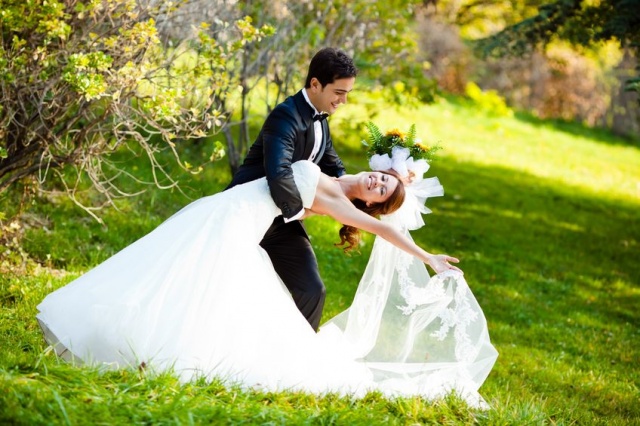 After that, the trainer tried to take me in hand and danced a whole round with me. His frame was very rigid and unyielding. After a couple of attempts to wriggle out or push it away…. I relaxed. I relaxed completely. And I understood how great it was: I was being held rigidly enough, but I could move however I wanted inside. And that makes it easier for me, making my movements more gracious. The main thing is to go with the flow,
move along the stream.
After that, when I started dancing with my husband, I stopped trying to lead. I understood that it was no easier and more familiar for him to hold the borders. It was too new and too hard for him, especially with a woman trying to push everywhere. As soon as I understood, how important it was for myself, I started helping him. I stopped rushing, hanging onto him, pushing him.
And the dance started to work…. In the end we did dance our tango. We were too nervous and failed to perform it just as it was planned. But still we did it. It was only the first step, but it was very important.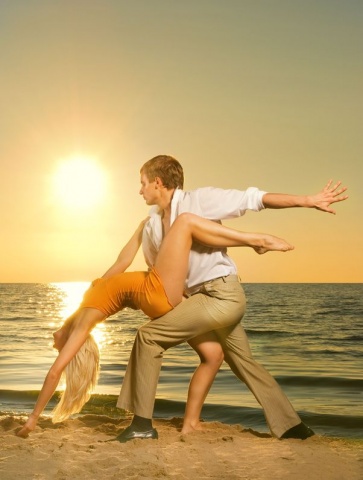 So one of you has to start. Either the man should remain rigid and adamant no matter what happens, or the woman should stop trying to subdue him and start doing her thing.
Sometimes it can coincide. Even if it doesn't, each partner can help the other by doing it. The woman can help her husband to be more decisive and responsible. The man can help his woman to create and relax.
And as dancing is more natural for women – why don't we girls start?
And story two. It is not mine. It is about a woman in her forties that has been divorced a couple of times and lives
alone since then.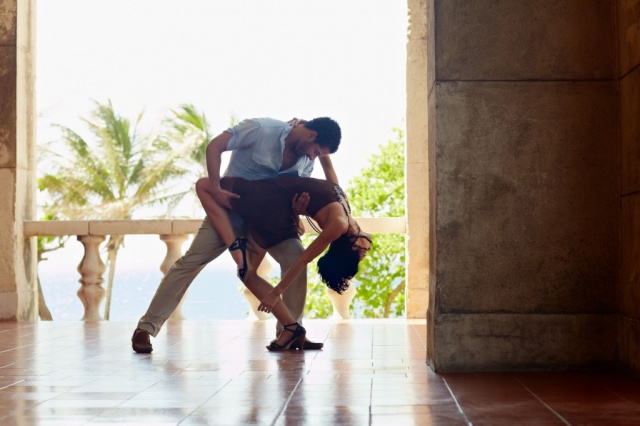 She is quite a strong-minded and independent lady, she brought up her kids on her own, bought an apartment by herself, and did everything else herself, for she thought men were unreliable and everything. But once her friend created a problem for her, giving her a ticket for 10 individual classes of Latin dancing, so that she could have some fun.
And our heroine was not liable to fear, she never gave up, achieved everything she wanted, learned everything she needed. She learned a foreign language when she was 35, went sky-jumping when she was 42, earned a million on her own. Dancing had to be a piece of cake for her!
She did go to the class, to have something to tell the friend. And after the first class, she was terrified, for all her life skills were reflected like in a mirror. She couldn't trust the trainer to lead the dance. She couldn't let anyone but herself lead. All his attempts to hold her only terrified her. It was no dance, it was a struggle for leadership.
And at the end of the class, the trainer wanted to give her the money back, telling her she wouldn't make it. If she didn't want to change, dancing made no sense.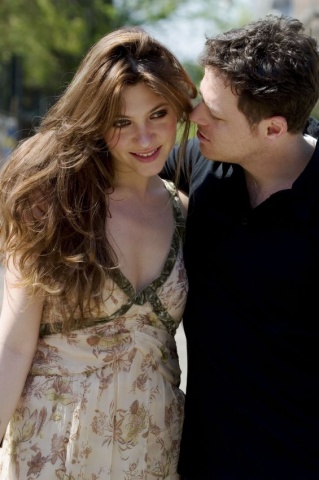 As you've already understood, the lady was quite obstinate. She didn't want the money back, for she intended to master this silly dancing and learn something she couldn't.
The following three classes were just like the first one, and then it was even worse. The very thought of the classes made her sick. She felt a waste of life in class, but still tried to manage the process herself…..
"Why are you so scared of just trusting me?" asked the desperate trainer one day.
"Because I've seen nothing good from you men!" yelled the lady angrily. And then she burst into tears.
And that was the crucial point, which allowed her to realize and comprehend many things, like for example her being a tough person to live with. She remembered her ex- husbands telling her that she had smothered them. She remembered all the situations in family life where she destroyed the relationship with her mistrust and being a control freak. She remembered her childhood psychological traumas and offenses. All of it overwhelmed her just like a tide…..
Аnd then something clicked into place inside. There was a little ray of hope. She decide to trust – once in her life, and only to the dance trainer, and just for one dance.
These were the best three minutes in her life. His strong arms held her without smothering her. They gave her something to lean on, security, confidence and comfort. She could stop thinking. Those arms led her and made her follow them somewhere. She could just relax and dance. Dance with all her heart….
The trainer could not believe his own eyes. And the lady should have felt something really important. She started taking dance classes three times a week. She hired different trainers. She learned different techniques. And what she wanted to learn in the first place, was trusting men. She learned to relax in their arms and let them lead her
and support her. And she also learned to fill the space created by the man in the dance with woman's art.
After six months she did not become ball dance champion, nor did she learn all the movements and steps. But now there is a man in her life. He is another kind of man, for she can relax in his arms, just being a woman, receiving his support and being able to create.
It is a good way to change, isn't it? It implies no serious physical asceticism; everything is based on dancing, which is also very good for woman's energy. And it makes many programs restructure simultaneously.
And if you can learn it with your husband – why not? Just dance with him and try to trust him completely. Learn to listen to his movements and hear them, and then follow them. Don't dance learned schemes, just follow his signals and intentions.
But even if your husband is opposed to dancing, why don't you learn by yourself (even together with another woman) to listen to the partner and follow them? It will surely come in handy in your life, and your husband will thank the dancing for such significant changes in his wife!
Dance for your health and for the sake of your relationship!
Olga Valaeva – valyaeva.com
Translated by Olga Gavrilova
Print