What prevents women from improving family relationships?
Select spelling error with your mouse and press

What prevents women from improving family relationships?
There is a tale about what a woman can actually do and what prevents her from doing it.
Once, a woman came to the Wise Man for advice. She told him her story: "I really love my husband, but after he returned from war which had lasted for three years he barely speaks to anyone. When I speak to him he seems not to hear. When he speaks, he sounds rough. When I cook his favorite food he shoves the dishes away and leaves the room. Sometimes, when he is supposed to be working in the field, I see him sitting on the top of the hill watching the sea. I need a potion to make him the same tender and loving husband as he was before".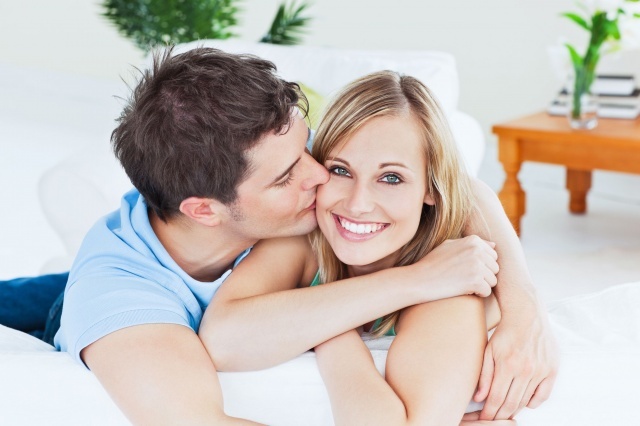 The Wise Man told the Woman to bring him a tiger's whisker for the potion.
So at night when the Husband went to bed the Woman sneaked out of the house. She was carrying a pot full of rice with meat sauce. She went to the Tiger's cave at the foot of the hill.
She stopped far from the cave and invited the Tiger to come out and eat some of the treat she was holding, but the Tiger did not come out. Ever since, she kept coming to the place approaching the cave several steps closer each night. Although the Tiger never came out he gradually started getting used to her.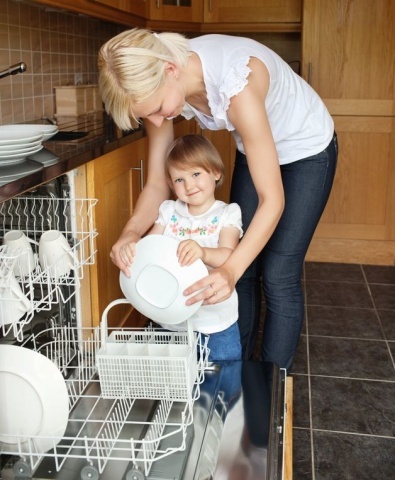 The day came when the Woman stopped within a stone's-cast from the cave, and this time the Tiger came out. They were looking at each other in the light of the moon. Next night the Tiger came so close that he could hear the Woman talking to him in her calming voice. Next time having looked into her eyes the Tiger ate the food she brought. When the Woman came next night the Tiger was waiting for her outside the cave.
Almost half a year passed since the Woman first came to the cave. Eventually, one night patting the Tiger's head she said, "Oh, Generous Animal, I need just one whisker from you. Please don't be angry with me", and she pulled a whisker out.
After that the Woman rushed to the Wise Man's house with the whisker, which she was clutching in her fist. The Wise Man looked at the whisker very closely and threw it into the fire. "My Dear, he said, can we say that a man is a fiercer creature than a tiger? Is it more difficult for you to respond to his kindness and understanding? If your patience and tenderness could make a bloodthirsty animal trust you, you can do the same to your own husband".
This tale is about the fact that we often do not even try to fix our relationships with the husband. It is sad to admit, but the truth often looks unpleasant.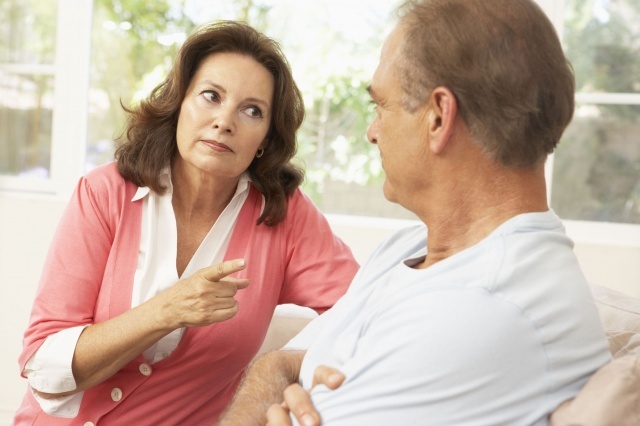 I would like to tell you a story of a woman who I am happy to know. She had been married to her husband for 20 years. All those years while the children were growing it was natural for her to take care of the family. She cooked for their big family, washed and cleaned for them. At that time her relations with her husband were unshadowed.
However, as soon as their children grew up and left home, something seemed to have been broken. A year later the husband told her that he met another woman. She would have understood if the other one was young and beautiful, but she was a couple of years older and not quite pretty. She looked ordinary, but her husband seemed to be very inspired.
"And then I asked myself, "What have I been doing wrong?" she says. "Why has everything fallen apart? We have lived together most of our lives and brought up children – and after all that we found ourselves on two different planets. Why?"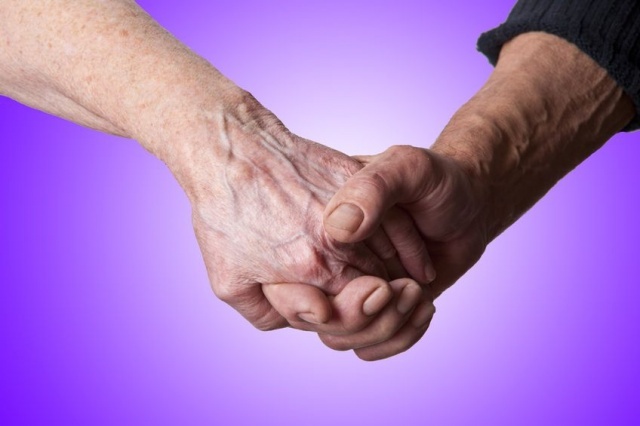 As it often happens, the answer came in a dream. She woke up in the middle of the night and understood that they used to have family traditions. Those day-to-day routines, which she preformed for those she loved. For instance, when her husband came home the family was waiting for him at the nicely laid table with some candles lit and the traditional beetroot salad, which her husband liked so much, duly prepared.  She would bring him a fresh towel while he was washing his hands. Then they would pray together and talk to each other for a long time.
Ever since the children left home their dinners looked different. At most times it was rough and ready meals. They often had dinner separately. There were no more candles, no talks, no fresh towel. Nothing from what had made their evening family ritual during the 20 years.
When the woman understood it she decided to change everything. One evening, when the husband came from work he saw the laid table, the candles, the beetroot salad and the towel. He was so surprised that he was standing in the doorway being hardly able to move. The table was served for two, not five. The rest was as it used to be before.
"Who did you do it for? The children left and we don't need the rituals," he said.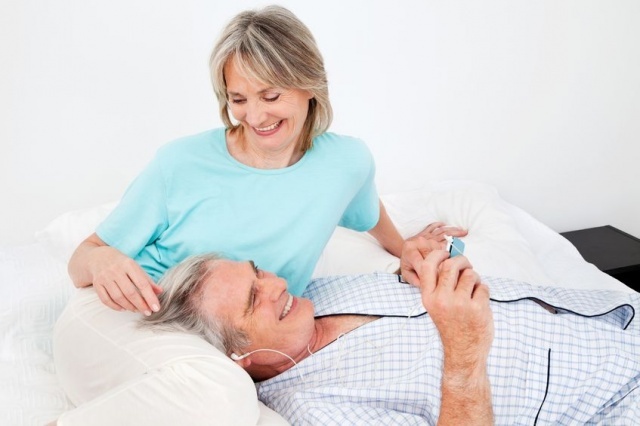 Tears in her eyes, she said, "It's for you. I understood where my mistake was. All the time I did it for you, not for the children, because you have been the most important person in my life".
It was the first time that she saw him crying. He was standing there looking at her and tears were running down his cheeks. This is how she was able to change the situation. She didn't have to scuffle with her competitress, make scandals, and beg her husband to stay. What she did was just changing her own behavior so that her husband could feel loved.
It is a lot harder than complaining or breaking up. It is harder than looking for problems in the husband. Because at this point you have to change yourself to become mature and to learn taking the responsibility for your own life.
Sometimes this cannot save the family. Let us be realistic, there are two people in a relationship. So even if one of them wants and does everything to keep the relationship, but the other doesn't, they will split up. Nevertheless, our responsibility is to do everything depending on us to change ourselves.
Even if the relationship is bound to break the transformation will do us good. We will be able to avoid the same mistakes in the future and meet another person to start a new relationship.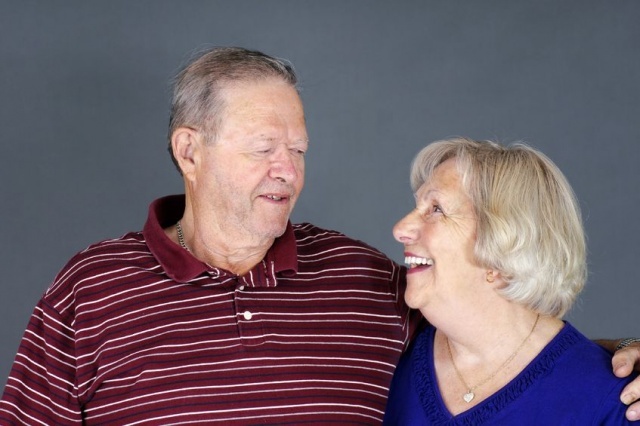 I have got another story for you, which illustrates the above. They were married for 20 years and brought up 3 children. After the children left home a crises came into the family.
The wife was doing everything she could to stay with her husband. She kept looking after him and performed all her responsibilities. What she forgot about was herself. Over the 20 years she got dissolved in her husband and children. Such a simple question as "What do you yourself want?" puzzles her.
Even when she had a wish of her own she would suppress it thinking that she didn't deserve a new dress or a ring. The husband always complained that he couldn't make her happy because she didn't give him a chance.
Eventually he left her. He found another woman. A widow of his age, knowing what she wanted. No need to say how great our woman's shock was.
No matter what the she did to return her husband he wouldn't. He paid her expenses, he left the flat and the car to her, but he wouldn't return. He divorced her quickly claiming nothing, and for her it was the start of a new period in her live.
At first, she felt very uneasy in a two-bedroom apartment. She felt depressed, indifferent and lonely from the morning and through the night.  After a while she decided to change.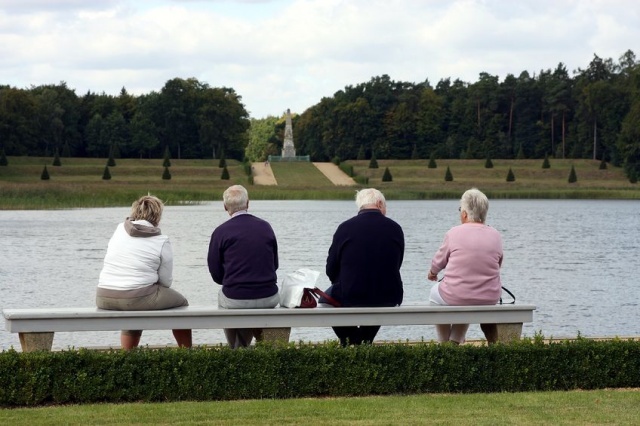 The process took long and went in stages – psychoanalysis, friends, trainings. The most important change was her starting to wish. She found her strengths, developed them and communicated a lot. Gradually, she allowed men to take care of her – to open the door in front of her, help her to put her coat on, invite her out.
She is happily married now. For the second time and to another man. She was able to save her self in this marriage being aware of what she wants and needs. They can speak to each other for hours. Every time he gets a salary he brings her a present – jewelry, clothes or spa sessions. She accepts these with a smile and joy (at last).
She remembers her first marriage with sadness. The two people simply lived in the same place having no idea about each others' needs. That relationship could have been saved and changed if she had started thinking about herself and learnt to see things earlier.
Nevertheless, what she has acquired now makes her really happy. She can at last be her sincere, loving, and warm self.
Here are the main hurdles on our way to happy family relationships.
Greediness. Greed in our hearts is when we know for sure what is owed to us and are unwilling to return more that that. It is when we cannot give enough tender, love, and care. It is when we cannot spare some kindness of our heart to warm the husband up during an emotional winter. It is when the heart becomes hard and tight with love.
Lust. Desire to enjoy. This is an approach in passion. We only want to relish the relationship. We cannot accept it being hard or energy consuming. We want the husband to humour us. When we are too concentrated on such an approach we cannot serve another person.
Egoism. "I, me, mine" is our favourite mantra. Egoism can manifest itself in various ways ranging from simple negligence towards the partner's needs to such an absurd situation when the woman gives him everything she can forgetting about herself. Both are cases of egoism, because in both she expect to receive something back, directly in the first case and indirectly in the second. We know on the subtle plane that when we do good to someone else they will pay back. This is a way of getting the partner indebted. In this case he will not leave. How can he leave having such a heavy debt?
Laziness. There are various root causes for it. Sometimes it comes from greed – "I won't do it because I can't spare it". There's laziness that comes from lust – "I won't give that much because I was given less". In some cases it stems from egoism – "Serve me!" Sometimes it's just apathy, when we simply cannot stand up an do it. If the first three cases are a manifestation of passion, the last is a sign if ignorance. For example, we cannot be bothered getting up, making some tea, changing the linen, dressing up and so on.
Lack of inner love. This is the hardest of the hurdles, because even if we do everything correctly but have no inner love we waste the effort. I would like to refer to the First St. Paul's Letter to the Corinthians (Chapter 13).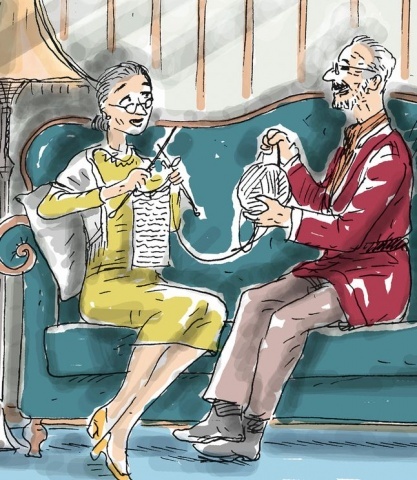 If I speak with the tongues of men and of angels, but do not have love, I have become a noisy gong or a clanging cymbal.
If I have the gift of prophecy, and know all mysteries and all knowledge; and if I have all faith, so as to remove mountains, but do not have love, I am nothing.
And if I give all my possessions to feed the poor, and if I surrender my body to be burned, but do not have love, it profits me nothing.
It is the same in the family. Food cooked with no love does not feed. Food cooked in anger poisons. Mechanical performance does not help to protect the family.
Why do we lack Inner Love? We can name many reasons. They are the time we live in, the upbringing we get; we rarely are exposed to Inner Love in other people. Another significant reason is that we are atheists, saying that we believe in God but living as if He does not exist. There are not many sources available for us to develop this Inner Love in ourselves.
However, when there is Love in the family, it is not a catastrophe if the dinner is not always ready on time. It doesn't matter if the stain hasn't come off the shirt, or the toilet is not crystal clean 24/7, because the main woman's responsibility – the responsibility to love – is fulfilled.
Our biggest mistake and hurdle is our insisting on changing the world – changing other people, the circumstances, the time. We never try to change ourselves.
Olga Valyaeva – www.valyaeva.com
translated by svetlana.oleksina
Print