A job or a hobby?
Select spelling error with your mouse and press

So many times I was questioned about it! – About money, about activity, about potential, about how it is unbearable to stay at home. And about me not staying at home (though I am staying at home all the time – it is just my home circling the globe along with my family).
Definitely a woman should not be locked in alone with pots and pans. There she would howl of the monotony and routine. She needs to socialize. Also she relaxes when she is out. If she does not go anywhere, where will she relax? It means she needs something besides changing diapers and washing dishes.
But what? A job or a hobby? Let me try to explain the difference between the job and the hobby in basic terms.It is the job if: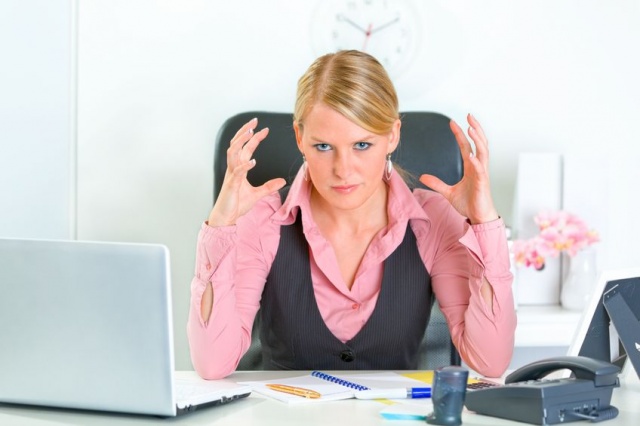 1. You just don't like what you do, or you don't like it a lot.
2. During your work hours you always would find something else to do – surf internet, chat with your friends on the phone, etc.)
3. You can't say "No." You have to work. You cannot just say "I don't want…" I don't want to go to that client, I don't want to do this, I don't want to work today, or may be I have PMS…
4. You have a strict schedule, which you often become a hostage of- your vacation did not match with husband's one; your days off were not the same ones. And it is annoying.
5. Your family does not get enough of your attention, because sometimes your time is not there, sometimes your strength is not there, and sometimes you are not there.
6. You work only because you are paid for it. This is the only reason. 7. You have one job, three is the max– two other ones are part time.
How does hobby look like?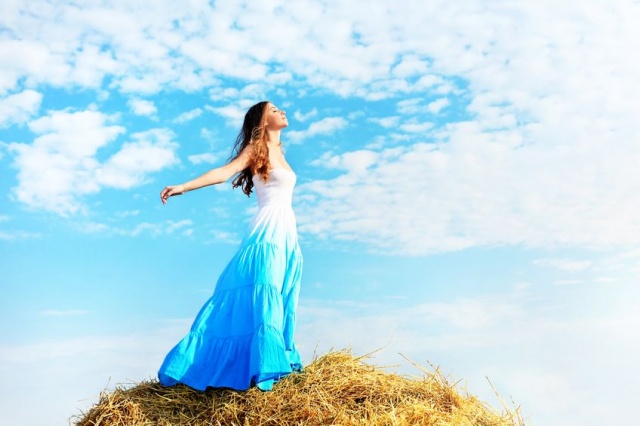 1. You like and enjoy what you do.
2. You look for any chance to do it
3. You don't have to do it. But why to reject something that you enjoy so much? And therefore you have to do it for you want to keep doing it.
4. You like your schedule and you can control it. You may change it, you may "don't want" sometimes, or you may do it 24/7 sometimes.
5. You are there for everything – to feed, to caress, to talk, because the hobby gives you strength and inspiration
6. You would do it even if you were not paid. You would do it even in secret, even if under a table, even if only for yourself.
7. You can have many hobbies. It can change often. They can be absolutely different from each other.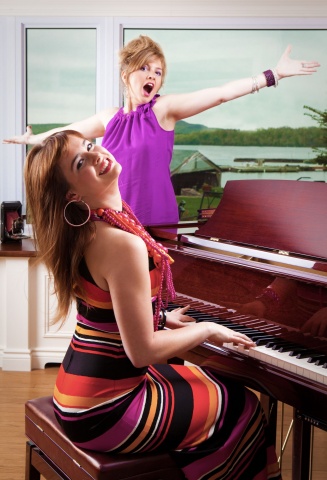 I want you to see there is no definite borderline – this job is bad and that one is bad, this one's for man and that one's for woman. The difference is in attitude. If you like bookkeeping, and you made it in such a way that your heart sings upon doing a balance; then why….Yes!
On the other hand, even if you have typically feminine job, for example if you are a Breast Feeding Consultant, but you mast work and all the time have to force yourself to go somewhere. Then how is this job better than any office position? One Indian masseuse, I could say grandma-masseuse, because she is sixty, said " Even if I didn't work here
I would still give massage to somebody. I just cannot live without warm oil in my palms and happy people's eyes. But my children are grown and away, my husband works. There I have nobody to massage. Therefore I am here. Even if they would stop paying me I would still come here in the mornings." This is the sign of the hobby. What she does inspires her and she likes it. It makes her eyes so happy. Her life is full of meaning, which is to make others happy.
Often people think hobby is an unpaid job. So, why to do nonsense. My vision is different. Good amounts of money usually come to those who does their hobby in any case. Even knowing that may be nobody will pay for it. So, what should a woman do? Stay at home all the time? Work? Or have a hobby?
It is easy to have a hobby. You just need to start doing what you like. Do not expect it will be life-long occupation. Do not count how much you can make on it. Without making global plans on creating global corporation. If you like to dance – dance.
And may be by dancing you will discover your potential and you will find your calling. May be it will be the same old bookkeeping, but with the different attitude. May be you will be tired of it in a month and you will do something else. Or may be your hobby will become your profession.
If you like to draw and paint, than you draw and paint. Even if buying gouache for her-self and make a mess on the paper is strange for forty years old woman. And, moreover, she hangs those on the wall or makes into the album. Decent women paint only with children and only cows and cars…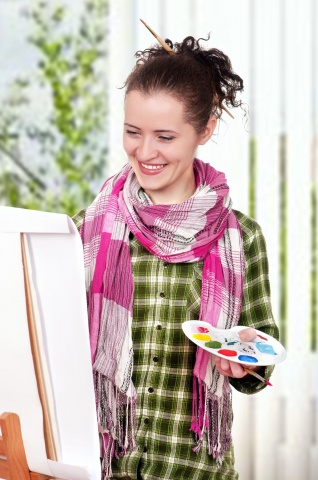 Finding you hobby, your outlet does not mean you will do it forever, till the end of your life and will become super-professional in the field. Many of us like to paint, but not all will become artists.
Many od us like decoupage, but very few will dedicate their life to it. It is the same for writing, music and singing…
Main purpose of this activity is to employ your creative energy. Because it's stagnation leads to bitchiness and discontent.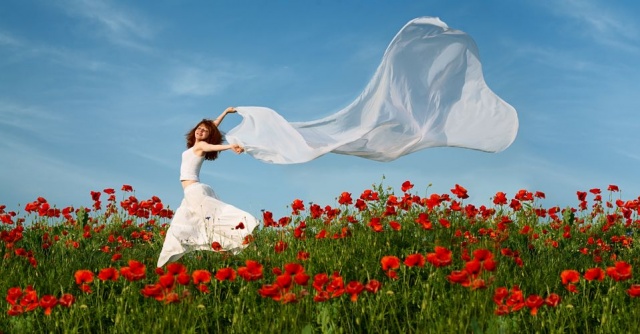 If you can quit the job you dislike than quit. And not for finding a new one, but for spending more time on your hobby. If you can't quit than change your attitude about it. And find your outlet anyway.
Olga Valyaeva – valyaeva.com
Translated by Alla Fox
Print